Search this site
This page tells you how we can provide a Victorian Experience day in your own school
We cover most of
England and Wales
We have teachers who between them can cover almost all of England and Wales. Look at the map below to see some of the places we have visited.
We cover other
historical periods!
Although we specialise in Victorian days we can also offer ROMANS, TUDORS, WW2, VIKINGS and others.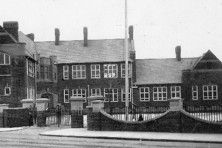 Want to visit a real
Victorian School?
School visits at our own school
If you are unable to visit a real Victorian School with your class you might like to consider a visit to your school by an experienced "Victorian" teacher.
Here is a brief outline of what we can do, although the exact programme will be tailored to local circumstances and can be modified according to age and number of children:
Overview
With the cost of coach travel and the huge amount of administration required many schools are no longer able to afford to visit Victorian facilities so we offer a viable alternative by coming to your own school and presenting the Victorian School Experience. We work with children of any age, generally in groups of 25-35 at a time. We have visited schools of all types, and a map of the area we have covered is given below
See here for a Victorian School Day and here for a Vintage Games and Toys Day
Victorian Domestic Day

Some of the things included in a Victorian Domestic Day
The Victorian Domestic Day is ideal for younger (KS1) children as it includes plenty of hands-on activities, and compares old ways of doing things with how things are done today. For KS2 students more emphasis is placed on examining domestic objects and children can discover for themselves how things worked.

We start by talking about washing and how it used to be done. Children are asked to think about where you could find water if there was no tap. Heating the water using a kettle on a fire, or a range, is covered.

Next we discuss washing clothes and children get to learn about the posser and washing dolly, the washboard, and using carbolic soap. Then we talk about drying clothes using a mangle, or dolly pegs and a clothes line. Children can experiment at pegging out a blanket using dolly pegs, or try folding it and hanging it on a clothes horse to dry. The flat iron is displayed and explained. Finally it is explained how people washed themselves in tin baths in front of a fire.

Housework is mentioned, in the days before the vacuum cleaner, and children can have a go at beating a "carpet" to remove the dust. For older children we talk about laying a fire. Children can then participate in other cleaning tasks such as cleaning and polishing boots, and polishing up the silver.

Cooking is discussed, with an opportunity to examine some old fashioned kitchen gadgets.
We usually give children an opportunity to try out Victorian games.
NOTE: The exact content of lessons varies according to available time and age and ability of children.

Dressing up clothes for Victorian re-enactment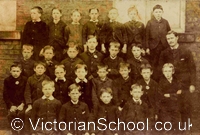 We can bring clothes for children to wear if required, or you might like to involve parents in making suitable clothes. Our own staff wear Victorian style clothes. We may also be able to provide clothes for teachers or visitors to wear. The clothes can be put over regular school clothes. For this we recommend that girls wear Victorian maid outfits, while boys dress in waistcoats.

Artefacts and equipment
We bring a number of items to assist in our talk, which varies according to age and local conditions. We might bring washing items, kitchen equipment, domestic items such as the bed warmer, and dairy items such as a milk churn and measure. For play we bring a selection of Vintage games such as marbles, stilts, top, skipping ropes and diabolos. We can bring a selection of artefacts to illustrate specific talks, such as kitchen and washing items, and domestic items. What we bring will depend upon the time we have with the children, and many other factors, but if you have a particular need please discuss it with us.

Time scale
We need some time to prepare for the lesson, at least 30 minutes. It also takes some time to carry the equipment in, so probably best allow something like an hour for setting up. If we are starting in the morning, then we will generally arrive about an hour before start of school.
For the domestic day the exact format of the programme will depend upon local requirements and the age of the children. For very young children, probably a half-day is best, whilst older children can easily be occupied for a full day.

What we need from you
The lesson can take place in a classroom or school hall. For games we would prefer a playground or suitable sports hall, or we could do a limited amount inside. We welcome the presence of teachers and visitors, but would ask them not to talk during presentations as this tends to spoil the atmosphere of the Victorian learning experience.

The cost
What it costs depends on a number of factors including how long we are at your school , how far away you are from one of our teachers, and how many children are involved. It usually compares favourably with taking a class to a museum or dedicated facility. Our price is made up of four parts:
Teaching fee per day
Accommodation
Travel costs
Miscellaneous additional charges including materials costs.
As a guide price it is likely to cost from £7 per child (based on two classes). If you let us know what you want we will quote an exact price. More details are given in our downloadable synopsis.

Frequently Asked Questions
How far do you travel to a school?
We are prepared to travel anywhere in the UK, but the further we go the more it will cost. If you are a long way from one of our teachers, then it might be best to consider a longer visit to spread the cost between several classes.
Can you accommodate specific lesson content requests?
We may be able to incorporate specific teaching requests, please ask.
We don't have any suitable room in our school. Can you suggest anything?
There are many buildings that were probably around in Victorian times which would make a great environment. Think about village and church halls, manor houses, libraries and so on.
What is the shortest/longest time you come?
From half a day to one week. Half days are only available during the quiet season.
Isn't it better to go to a real Victorian School or recreated classroom?
You may be situated too far away from such a facility, or it may not be open when you need it. With a visit to your own school the timetable can be tailored to fit your exact needs. In addition the children will generally get a lot more teaching time.
Doesn't it cost a lot more to have a visit to my school against visiting a facility?
On the surface it may appear to be more expensive, but when comparing costs don't forget to take into account staffing expenses, travelling costs, and extras such as providing costumes. When we come to you our charge is all-inclusive.
Why do you charge for coming?
We would love to be able to visit for nothing, but we need money to live, just like anyone else! We are not part of the Museum service or a charitable trust, so we have to pay our way. Some of our earning are returned in free resources available on our website.
Will we get an actor or a teacher?
A little bit of both. For a successful presentation there has to be some acting, but the main aim is to teach in an interesting way. The children will learn a lot, and many teachers have told us that they have also learnt.
Do you do other periods of history or do other types of visits?
We do cover other historical periods. We have a new website coming soon which gives details, but in the meantime please ask.