Search this site
Great Victorians
This list is just my choice of prominent Victorians from all the many possibilities. The Victorian age was such a time of innovation and change, and spanning 64 years, provided a great number of people to select from. I have included those born before the Victorian era, and those who died afterwards: the main selection criteria being that they lived part of their life between 1837 and 1901. The list is far from complete and will be added to as time goes on, but if you have any burning nominations, then drop an email.
Other Great Victorians
Thomas Arnold
Thomas Arnold, 13 June 1795 – 12 June 1842, was best known as the headmaster of Rugby School, and is associated with the novel by Thomas Hughes,
Tom Brown's Schooldays
, which was set in the school in the 1830s.
Arnold was born on the Isle of Wight, his father, William being a Custom's Officer, and his mother was called Martha. He went to school at Lord Weymouth's Grammar School, Warminster, and then went on to study at Corpus Christi College, Oxford. He was proficient in Classics, graduating first class in 1814, and made a fellow of Oriel College in 1815.
After holding a number of posts in prep schools, Arnold went on to be offered the post of headmaster of Rugby School in 1828. His educational ideas proved so effective that they served as a model for other public schools to follow. He introduced history, mathematics and modern languages to the school, while still continuing to major on Classics. He had little time for science, partly because of his religious views, with which he felt it sometimes conflicted. He was also not greatly enthusiastic about sport, although the school is associated with game of Rugby football. Arnold believed that his role as headmaster had three purposes:
First, the cure of souls. This would be interpreted today as looking after people, although in the religious context it includes caring for their spiritual wellbeing.
Secondly Arnold championed moral development, which largely means teaching children to know the difference between right and wrong and then doing right.
His third goal was intellectual development which is self-explanatory.
Arnold championed the Praepostor system, also known as the prefect system, in which sixth form pupils are given responsibility for keeping order in the school. The system is still in use today, but can be studied in date context in the book
Tom Brown's Schooldays
.
As well as having definite views on education, Arnold was also a strong churchman, having been ordained a deacon in the Church of England in 1818, and he spoke out, at times controversially. He was an advocate of state controlled religion, and opposed to the views of the High Church. He wrote a number of books and published collections of his sermons, which were read by Queen Victoria. He was appointed Regius Professor of Modern History at Oxford in 1841. He also held a position on the senate of the University of London for a number of years, and was a lecturer in history at Oxford.
In 1820 Arnold married Mary Penrose, a vicar's daughter, and they had five boys and five girls. One of the girls died in infancy, but several of the Arnold children made a name for themselves, Matthew Arnold, the poet, perhaps being best known. William Delafield Arnold, another son, was one of the three writers of the rules of rugby (the game). One of the great grandsons of Thomas Arnold was the author Aldous Huxley. Huxley's mother, Julia Huxley, née Arnold, Thomas Arnold's granddaughter, in 1902 founded,Prior's Field School for Girls. The school at Godalming still exists.
Arnold bought a small estate, in 1834, at Fox How, near Ambleside, which was used for holidays, but became the family home after Arnold died at the comparatively young age of 47, a victim of a heart attack.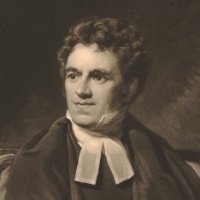 Mrs. Beeton
Isabella Mary Beeton, 12 March 1836 – 6 February 1865, is generally known as Mrs. Beeton, and was the author of Mrs. Beeton's Book of Household Management. She is considered to be one of the first cookery authors. Born in Cheapside, London she was then called Isabella Mayson. Her father, Benjamin, died when she was young, and her mother, Elizabeth, married a widower with four children, Henry Dorling. The new family lived together at Epsom where Henry was Clerk of Epsom Racecourse. Isabella was sent away to school in Heidelberg, Germany, where she became an accomplished pianist. When she returned to Epsom, with her step-siblings, the household had become very large, and as the eldest child it fell to her to learn and shoulder the responsibilities of running a household and managing a home.
The Beeton family had kept in touch with another family who had been near neighbours when they were in Cheapside, and when Isabella met the son again, a romance ensued. The now young gentleman, Samuel Orchart Beeton had become a publisher of books and magazines. Isabella and Samuel were wed on on 10 July 1856 and moved to Hatch End. Isabella gave birth to their son in 1857 and they named him Samuel Orchart, after his father. Sadly he died of croup after only three months. Their second son was born in 1859 and they gave him the same name, Samuel Orchart.
Whilst at Hatch End Isabella started writing articles on cooking and household management, and from 1859 to 1861, she wrote a monthly supplement to The Englishwoman's Domestic Magazine. At the end of 1861 the supplements were published as a single volume, The Book of Household Management. The book contained instructions for various domestic servants including various types of maid, cook, butler, coachman and footman. In addition there was medical and legal information and many other forms of domestic advice. There was even advice on fashion, science and religion. It ran to 1112 pages, of which around 900 were recipes. Some controversy arose later when an author, Eliza Acton, and other writers claimed that their recipes had been plagiarized in the book, but as the Beetons had never made a claim that the material was original, being more of an edited compilation, it did not affect their credibility and made little difference to the success of the book. Household Management became an essential companion to middle and upper class Victorian households and sold more than 60,000 copies in its first year of publication, and almost two million by 1868. It is undoubtedly the most famous English domestic guide ever published, and reprints are still available today.
Soon after publication tragedy once again befell the family, while on holiday in Brighton, when Samuel Orchart was taken ill with Scarlet Fever and died very quickly. The Beetons went on to have two other sons, Orchart in 1863 and Mayson Moss in 1865 and both of these went on to survive childhood, with the former going on to a career in the army, and the latter a career in journalism and publishing.
After the birth of Mayson Moss, Isabella became ill with puerperal fever, a disease which is almost unknown today. It is an infection of the female reproductive system following childbirth, and often caused by poor hygiene of medical equipment and medical staff. It results in sepsis (blood poisoning) and fever, and often caused death. Isabella died just a week after the birth of her son. She was only 28. Her husband, Samuel, lived another 12 years, but died at the age of 46 of tuberculosis. After Mrs. Beeton's death (which was hushed up for commercial reasons), Samuel continued to publish updates and new books in his wife's name.
Although Mrs. Beeton is often thought of as a cook, a 19th century Delia Smith, her strength lay not in generating new material, but in collating and processing data to present it in an accessible form for her contemporaries. Few people today are aware of her comparative youth when she wrote the book, and her writing has an authority that belies her age.
The success of the book might lay in instructions that are easy to understand. The recipes are simple, do not require intricate techniques, and do not contain long lists of ingredients. Some of the food may have turned out rather bland, certainly by today's standards, but it was serviceable. It worked and could be followed. Above all the book contained a great deal of commonsense.



---
GOLDEN RULES FOR THE KITCHEN
Without cleanliness and punctuality good Cooking is impossible.
Leave nothing dirty; clean and clear as you go.
A time for everything, and everything in time.
A good Cook wastes nothing.
An hour lost in the morning has to be run after all day.
Haste without hurry saves worry, fuss and flurry.
Stew boiled is Stew spoiled.
Strong fire for Roasting; clear fire for Broiling.
Wash Vegetables in three waters.
Boil fish quickly, meat slowly.
W. G. Grace
William Gilbert Grace,
MRCS, LRCP
. 18 July 1848 – 23 October 1915, usually called by his initials, was best known as a cricketer. He was born in Downend, near Bristol. His parents were Henry Mills and Martha Grace. His father was the local doctor. The couple had nine children and Grace was the eighth. From a young age Grace was brought up surrounded by enthusiastic cricketers and all the Grace children were taught, and played, cricket, even the girls, although they were only allowed to be fielders. Playing with the local village team, Grace was taught by his uncle Alfred Pocock. who was described as an excellent coach.
Grace was described as "notoriously unscholarly" although he struggled through school and also had home tutoring. Grace never went to university because his father wanted him to pursue medicine and this could be done locally, but he was approached by both Cambridge and Oxford Universities who wanted him for his cricketing skills. Grace could have studied medicine at either university, but instead enrolled in Bristol Medical School in 1868 at the age of 20.
Henry Grace had founded Mangotsfield Cricket Club back in 1845 and this represented several villages in the area. It merged with the West Gloucestershire Cricket Club and Grace recorded that he first played for them as early as age 9. As his skill developed he played for more important teams including Marylebone Cricket Club (MCC), Gloucestershire, The Gentlemen's team in Gentlemen v Players, and the England Team. At all times, because of his status as a doctor, Grace played as an amateur.
It is not the place here to give detailed statistics of all Grace's cricketing achievement but he was described in this way: "Dr. William Gilbert Grace was by common consent the greatest and most attractive figure that ever appeared on the cricket field, in his all-round mastery of the game," Through his life Grace scored 55,309 runs in first class cricket and test matches combined.
Throughout his life family was very important to Grace, a pattern set by his mother and father, who were a role-model Victorian family. W. G. married Agnes Nicholls Day, the daughter of his first cousin, on 9 October 1873. They honeymooned in Australia where Grace was heading for cricketing purposes anyway. A first son, William Gilbert junior, was born on 6 July 1874. Grace completed his studies at the Bristol Medical School and the family moved to London in 1875, where Grace took up a position at St. Bartholomew's Hospital. A second son, Henry Edgar, was born in 1876. The next year they moved back to Gloucestershire, where they lived with Grace's elder brother Henry, a GP. A third child, Bessie, was born in 1878 and the Grace family moved back to London again in 1879 with Grace finally qualifying as a Licentiate of the Royal College of Physicians (LRCP) and becaming a Member of the Royal College of Surgeons (MRCS). The family moved back to Bristol and Grace opened a surgery in Easton, a poor area of the city. Serving as a GP, when he needed to be absent for cricketing purposes, Grace employed locums. By all reports he was a good doctor. A fourth child, Charles Butler, their last, was born in 1882.
When Grace left Gloucestershire in 1900 they lived in Mottingham, south-east London, and Grace finished his cricketing career playing for a London club.
Grace experienced a number of family tragedies which affected him greatly. The death of his father occurred in 1871 and his younger brother Fred died in 1880. His mother died in 1884. His daughter Bessie died from typhoid in 1898, aged only 20, then his eldest son W. G. junior died of appendicitis in 1905 at the age of just 30.
W. G. Grace died in his home in 1915 at the age of 67. A number of tributes were created after his death, and various places bear his name including the W. G. Grace Memorial Gates at the entrance to Lord's. He was inducted into the ICC Cricket Hall of Fame at Lord's. It was said that in Victorian times Grace's public recognition was equalled only by Queen Victoria herself and William Ewart Gladstone.
Jack the Ripper
Jack the Ripper was the name given to an unidentified Victorian murderer active in Whitechapel, London in 1888. The name was used to describe a serial killer (or possibly more than one) who mutilated each victim's body in a brutal and characteristic way. For various reasons the story has fascinated the public for many years, and many books have been written on the subject as well as entire websites devoted to analysis and discussion. This brief article is therefore just a small extract from the vast amount of material available for further study. There is even a term used to describe the study: "ripperology".
Victims
There are five definite Ripper victims.
Mary Ann Nichols
Annie Chapman
Elizabeth Stride
Catherine Eddowes
Mary Jane Kelly
All the victims had mutilated bodies, some with lacerations to the abdomen and throat. In some the uterus had been removed, while in other the kidneys were cut away. In one case the heart was missing. There were many reasons for believing these murders to be the work of the same murderer, although even this is contested by ripperologists.
The victims were living in an area of great squalor, and included prostitutes and ladies who had "fallen on hard times".
Possible later victims included:
Rose Mylett
Alice McKenzie
the Pinchin Street torso (an unidentified headless body)
Frances Coles
and a variety of others perhaps rather less likely.
The Investigation
A large number of police were involved of which notable names included Detective Inspector Frederick Abberline and Sir Charles Warren, Metropolitan Police Commissioner.
Initially it was suspected that the murderer was someone with a knowledge of the anatomy of a body, the list including butchers, slaughterers, surgeons and physicians.
A huge number of letters were received by newspapers and the police. Many claimed to have been written by the Ripper. Three were regarded as possibly genuine.
The "Dear Boss" letter was sent on 25 September to a newspaper. Usually now thought to be a hoax.
The "Saucy Jacky" postcard was sent on 1 October to the same newspaper. Briefly regarded as genuine.
The "From Hell" letter received on 16 October and accompanied by a box containing half a human kidney.
It was not possible at that time to determine very much forensic evidence, and there was nothing distinctive enough in any letter to confirm it to be genuine.
Possible Murder Suspects
A large number of suspects have been put forward, and many books have claimed the definitive solution. It has been suggested that because of the timing of the murders the killer was in regular employment. The concentration of the murders in one area seems to suggest the killer lived nearby. There were also theories that the killing was the work of a well-to-do person who had chosen the East End away from their own habitat. Famous names for suspects have included
Prince Albert Victor
Lewis Carroll
Dr.. Thomas Neill Cream (convicted of other crimes as a poisoner)
Montague John Druitt committed suicide, some say because of his guilt.
Jill the Ripper, an unknown female killer first suggested by Inspector Abberline
George Chapman a hairdresser's assistant, real name, Severin Antoniovich Klosowski. He was convicted of murder of a woman and was a suspect in two other murders.
Walter Sickert an "odd" artist suggested by the author Patricia Cornwell and others
Aaron Kosminski, a Polish Jew, who was said to have a hatred of women.
Who was the Ripper? It is likely that we will never know for sure, because for every claim that the case has been solved others put forward valid objections and with the passage of time there is very little that can now be definitely proven.